Simple Ways to Enhance Your Radio Communication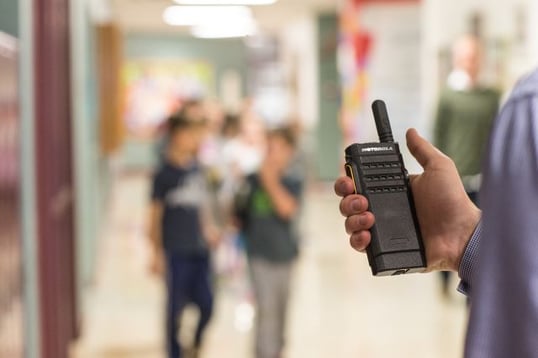 Here are a few easy ways to enhance your two-way radio communication:
Upgrade to digital
Are your radio conversations sounding muffled, spotty, or cutting in and out? Upgrading your fleet to digital can help clear up audio quality and enhance coverage within your day-to-day operations. Quite often switching from analog to digital can clear up current problems that are being experienced with your radios. If you are currently using the CP200d analog radio, you can purchase the software upgrade and make it digital!
Use a higher quality accessory
Having an accessory that is reliable and durable can make a huge difference in your teams' communication. Sometimes cheaper accessories make the audio quality diminish and harder to understand. Purchasing a noise canceling surveillance kit can help clear background noise and give you a better user experience.
Use a longer antenna
If your radio fleet has stubby antennas, using whip antennas can help extend your coverage in-building or outside. Sometimes this quick swapping of antennas can give you about 20% better coverage!
Add a repeater
Adding a repeater can help give you extended coverage and allow your team to connect even further. These are even available in our rental fleet if you are needing them for a short period of time or for a rental event
Do you have questions about upgrading or enhancing your radio communication?
Feel free to give us a call at 303-987-1545 or contact us online at:
https://www.radioresource.com/contact-us.htm