Are you looking to expand two-way radio coverage within your building?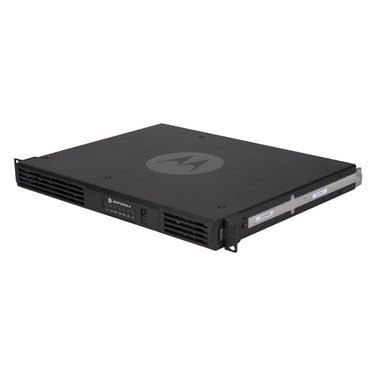 Look no further than the Motorola SLR 5700 repeater. This repeater will give you reliable voice and data communication, helping your staff communicate in every corner of your operations. The SLR 5700 is the next generation of repeaters, and with its low power consumption is engineered for low cost of ownership. This durable repeater can operate as an analog, digital, or mixed
analog/digital repeater if desired. It supports single site conventional, or the power of Capacity Plus, Capacity Max, or Connect Plus.
Compared to Motorola repeaters of the past, the SLR 5700 repeater is a huge step forward in both technology and design. Compared to first generation repeaters, the SLR 5700 has 10x more processing power, 15x more memory, and 125x more data storage. Hospitality, Manufacturing, and many other industries are seeing the benefits of using a SLR 5700 repeater for their day-to-day operations.
See how this efficient and sleek repeater can enhance your operations by visiting us at https://www.radioresource.com/motorola/motorola-slr5000.htm