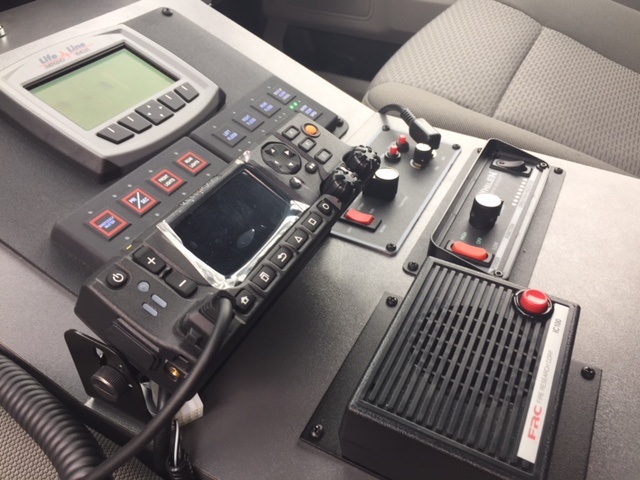 Kenwood NX-5000 Series
The Kenwood NX-5000 Series is setting a new standard in public safety, public, and commercial sectors. The NX-5700/5800/5900 encompasses the mobile radios in this Kenwood series. With this series, there is an option to create a variety of configurations and setups, utilizing up to 3 different RF decks if needed. These mobile radios allow for mixed digital and analog operation, accommodating use in mixed sights. The intelligent migration available with these mobiles is ideal for many different operations. This series from Kenwood supports 3 different CAI's- NXDN, DMR and P25 (Phase 1 & 2). Having these features allows you to migrate to digital, or allow you to operate in both analog and digital for as long as needed.
The large-colored TFT display is ideal for any time of day, making it clear and easy to read for any user. The display shows a multi-line text that allows more information to be displayed at one time. Also, the front panel can be removed and used as a remote controller if needed.
This product, along with others from Kenwood posses renowned audio, and gives you clear communication even in noisy environments. The NX-5000 series has gone through a series of stringent tests, ensuring that this series is suitable for any operation
Other features include:
P25 Conventional/Trunking (Phase 1/Phase 2)

Gen2 & NXDN® Conventional/Type-C Trunking Protocol

DMR Tier 2 Conventional

Multi-Digital+FM Analog Operation

FM Analog Conventional & LTR Zones

Color 2.55" (154 x 422 pixel) TFT Display

Color GUI and Multi-line Text Display

4 W/4 Ω; 3 W/4 Ω for the Remote Control Head

6 Front PF keys & 4 Up / Down Selectors

Emergency Button

MDC-1200

FleetSync®/II

Maximum of 4,000 CH/Radio capacity, 512 CH/Zone, 128 Zones
To get more information on the NX-5000 series, contact us at https://www.radioresource.com/contact-us.htm