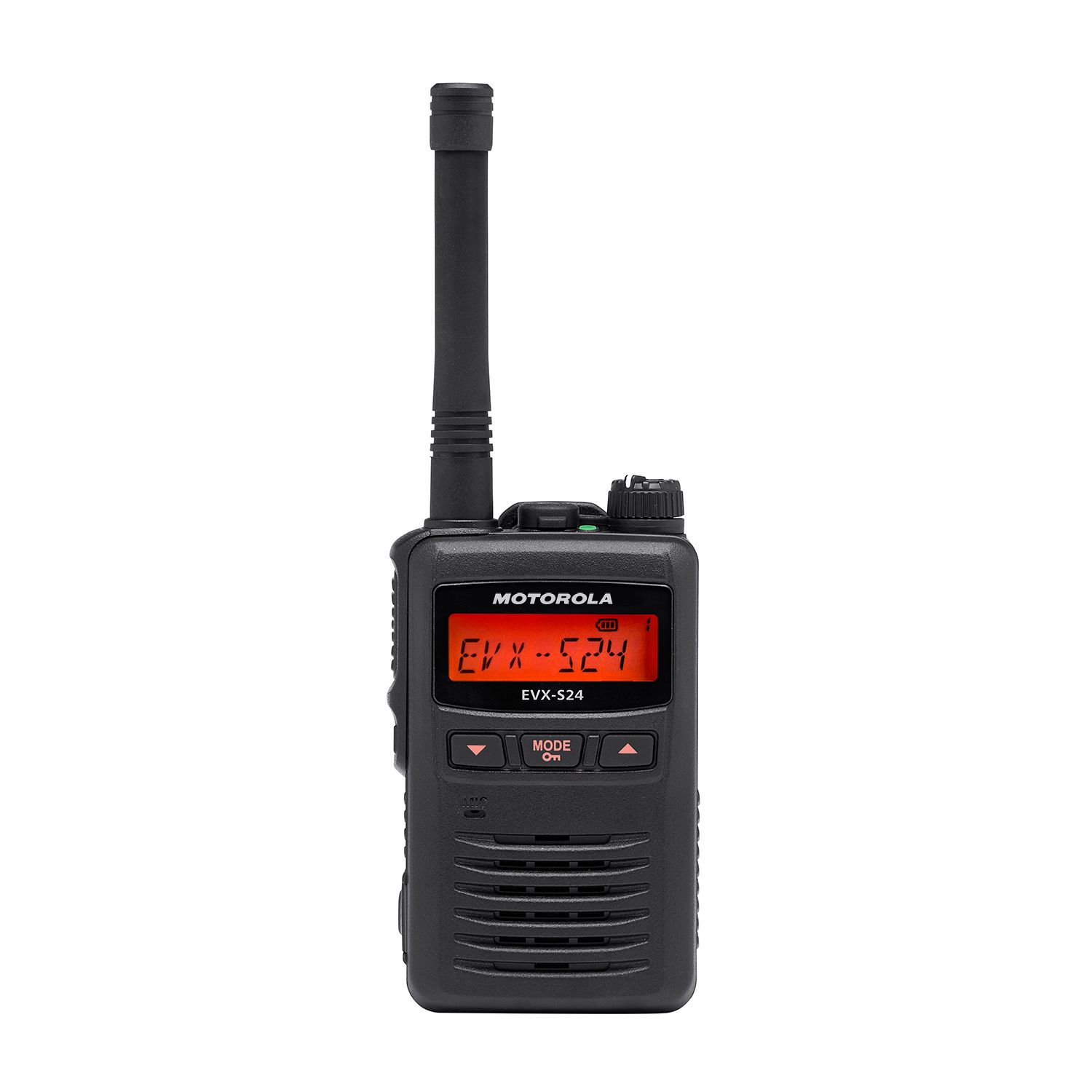 Entry-Level Walkie Talkies
Some radio users want simplicity and are looking for a push-to-talk solution. Based upon price point and user functionality there are a few Motorola Solutions entry-level radios that can give you extended coverage at an economical price. Simple functions like being repeater capable, scanning, and alert tones are still available with these radios as well.
The VX-261 is a durable 4-watt radio that is simple to operate and a favorite among users who are looking to keep their costs down. Motorola solutions acquired the VX and EVX series radios in January of 2018. The Motorola VX-261 is an analog only radio that is durable and user friendly. The Motorola EVX-261 is also available for those users who are needing DMR digital voice.
The Motorola EVX-S24 is quite possibly the most popular entry level radio. Clear DMR digital voice and a digital display gives users an easy interface. This radio is small, compact, and easy to use. It also happens to be water submersible up to 3 feet for 30 minutes as long its ports are closed. Motorola has this radio available in black or yellow while having an IP67 rating.
The Motorola CP200d is another popular radio from Motorola. Numerous construction companies and schools have had great success with this radio. It comes in a digital or analog version. Analog version users do have an option to upgrade the radio to digital in the future if needed via a software EID. Multiple accessory and carry options are available for this radio.
For questions regarding these entry level radios and others please reach out to us at: