Tips to Improve Battery Life For Your Two-way Radios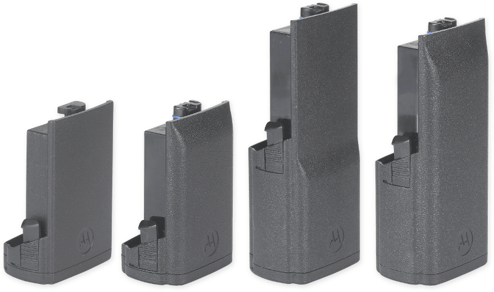 Here are a few tips to help protect your rechargeable batteries and increase their use and performance life. Taking proper care of your rechargeable batteries can save you and your business money in the long-run!
1.Charge your new battery overnight before using it. By charging your battery overnight for the first time, this INITIALIZES it.
2.When using a Motorola Rapid Charger, leave the battery in the charger for an extra 1 to 2 hours after you see a green light. This applies to non-IMPRES batteries only.
3.DO NOT leave your fully charged radio and battery in the charger when not charging. This will eventually shorten battery life.
4.Stabilize batteries to room temperature when charging. If batteries are charged in extremely cold or extremely warm temperatures performance life of the battery will decrease.
5.Only charge a battery when it needs it. If it is not fully discharged, do not recharge it. We suggest carrying a spare with you if need be. This is the most cost-effective solution for users requiring a longer operating time with their radios.
Battery Life on your two-way radios seeming to die out often? Check out these other tips that may help you:
https://www.radioresource.com/motorola/accessories/battery-care-tips.htm