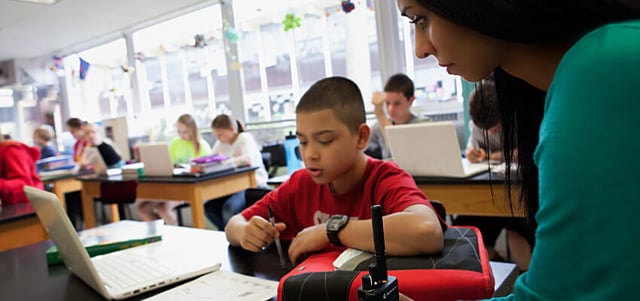 Children are back to school in the Colorado area, and one item will remain at the top of the list for administration and staff in this upcoming school year: School Safety.
Administration and school security alike are constantly looking for ways to improve the safety of not only the facilities, but more importantly the students. One item that should be important to them in school emergencies are their two-way radios.
With radios, administration can easily coordinate orders from the top down. Whether there is an active shooter, fire, or natural disaster, messages can be passed from the administration office to each classroom in an effective way.
Also, teachers have a way of reporting emergencies from the classroom to the administration office. Two-way radios have proven to be the most effective form of communication in school buildings when an emergency occurs.
Motorola Solutions provides many great options for the education industry when it comes to school safety. Their durable radios have been tested and proven in an industry where safety is the top priority. One great radio for schools has been the Motorola SL300. This sleek radio is under an inch thick and is a favorite among many school personnel.
Overall, school safety and two-way radios go hand-in-hand. Schools can rely on radio communications to keep their staff connected and be prepared for whatever situation may arise.