Radio Communication at Super Bowl LII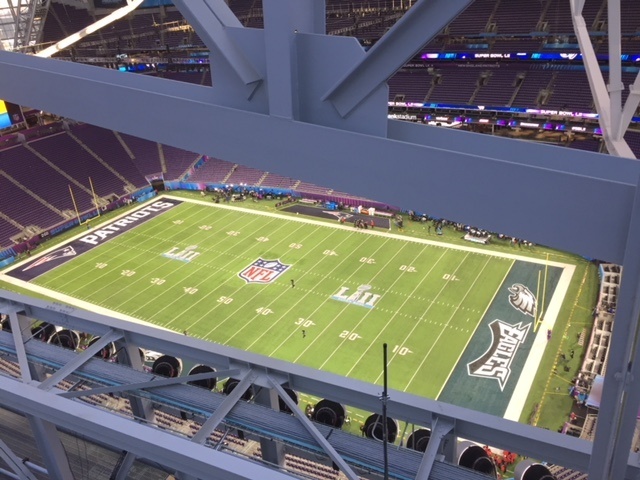 For the 28th year, Radio Resource successfully designed custom RF systems and distributed radios for Super Bowl events and festivities. Providing radios to thousands of staff members over the course of 3 weeks, our company is proud to help ensure quality communication among operations, security, and many other staff members that all made this years Super Bowl a success. We had the opportunity to interconnect radio communication between multiple sites, including the Minneapolis Convention Center, University of Minnesota, The Mall of America, and U.S. Bank Stadium for Super Bowl LII.
What goes into this year's Super Bowl two-way radio communication?
Months of preparation, shipments, and planning go into providing two-way radio equipment for the Super Bowl each year. In addition to the planning, ensuring equipment is programmed, on time, and ready to use is a key element of making operations run smoothly. Many different tests and checks are performed prior to Super Bowl game day in order to ensure systems are working properly, and they are up to the standards of the staff members using the equipment.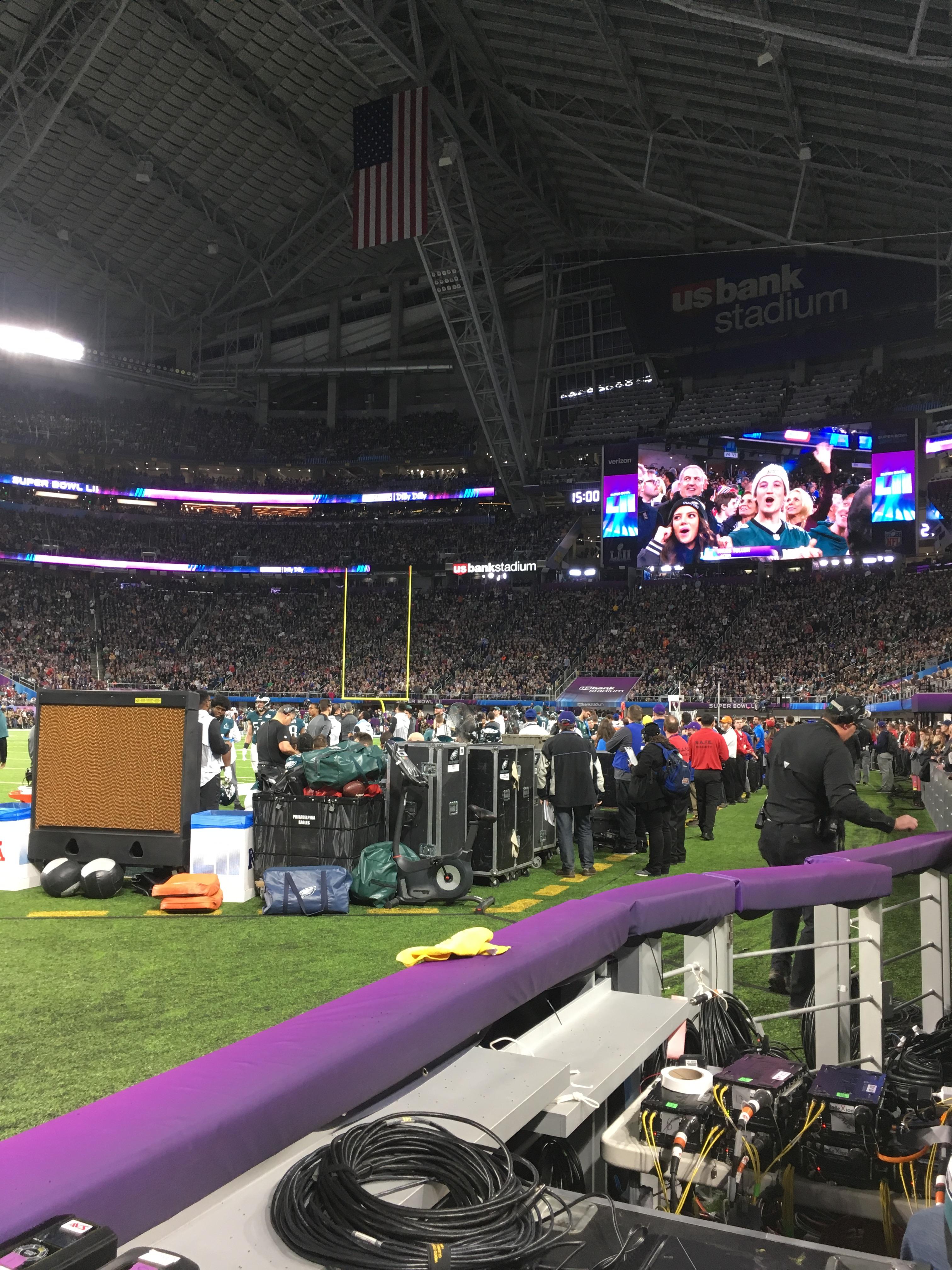 Designing custom two-way radio systems for the Super Bowl poses challenges such as having multiple sites, high volume of radio users, and high RF noise signature. This also includes having to coordinate more than 20 separate production groups to talk to one another. Clarity of digital voice is critical for staff to understand other radio users in high noise environments, from the sidelines to the security checkpoints. Capacity Plus infrastructure and Motorola XPR 7550e radios proved to be reliable and help provide clear digital voice for staff members throughout multiple venues.
To ensure quality communication, we took advantage of MOTOTRBO's ability to help increase productivity of the NFL staff and connect a large number of voice's communicating instantly and clearly. Having this ability to use MOTOTRBO allowed us to sort more than 22,000 voice calls within a 12-hour period, while supporting 58 talk groups. By taking advantage of MOTORTBO's robust integrated platform, we were able to remotely monitor and adjust our systems in real-time. Monitoring these multiple systems was made possible utilizing G3W. MOTOTRBO systems proved once again to be robust, diverse, and stable in one of the most challenging RF environments.
It is always our pleasure to be able to work with premier events staff in various settings throughout Super Bowl and build custom solutions for the events taking place. The entire Radio Resource team contributed to making radio communication a success at Super Bowl LII, and we are looking forward to more upcoming events in 2018.