WAVE Push-to-Talk and MOTOTRBO Integration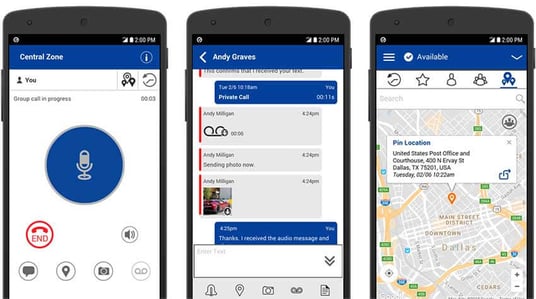 Motorola Wave OnCloud is a simple way to stay connected with your work team using your smart device. WAVE OnCloud give users PTT communications, location services, photo/video sharing and much more.
WAVE is a push-to-talk solution that connects your work team across different networks and devices. WAVE users can connect using just their smart devices with the app that is compatible with both IOS and Android phones and tablets. Users can pay a month to month subscription or subscribe annually. It's as simple as activating an account and downloading the app!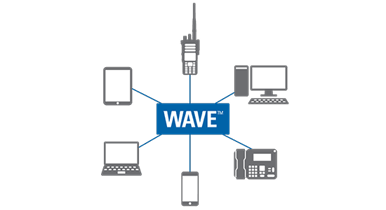 WAVE also offers a dispatch solution as well. This dispatch application is ideal for trucking companies or any company looking to track their fleet state or nationwide. Log into any internet connection a see where your team is at with location and mapping. WAVE dispatch lives in the cloud, so you don't have to worry about losing any information on your PC or phone if something was to happen to your device.
Current MOTOTRBO users can integrate WAVE into their fleet of two-way radios. With WAVE, users can stay connected whether they are on their radio, phone, tablet, or computer. No matter how many work teams, users, or the location...WAVE can help your team stay connected.
In order to see WAVE and its features, there is a FREE 30 day trial where you and your team can test out this product and see if it is the right communication solution for you.
If you are interested in a free trial of WAVE, please contact us at:
https://www.radioresource.com/contact-us.htm