Government Grants for Education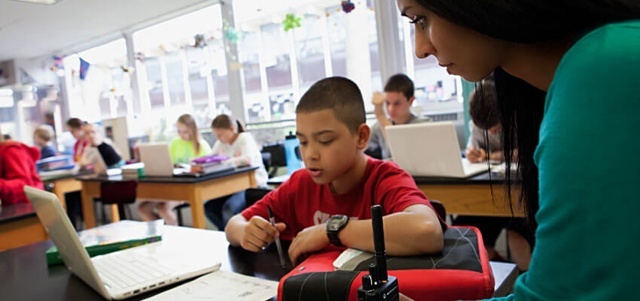 Investment in technology throughout schools today is rapidly growing. Tablets, computers, projectors, and walkie talkies are all common pieces of technology seen in schools today. Two-way radios in particular are one piece of technology that helps keep schools safe around the United States and adds another security measure for schools. Funding is available to help outfit your school with the latest technologies and keep your school ahead of the curve with the latest communication technology.
There are government grants available for Education that can go towards investing in emergency communications equipment for staff and students. Two-way radios have proven to be an effective way to communicate from one to many. This form of reliable communication helps keep administration, teachers, and other staff on the same page. Motorola Solutions partners with GovGrantsHelp to provide schools with free grant research and application assistance.
Two sources that are available for information on grants for Education are educationgrantshelp.com and GovGrantsHelp.com. These websites can help schools see which grants are available and how to apply.
If you are looking for two-way radios for your school, feel free to reach out to us at https://www.radioresource.com/contact-us.htm