Church Security and Walkie Talkies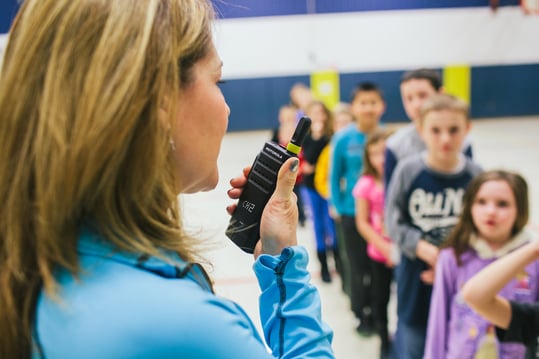 Many different churches and places of worship have come to realize a need for their own internal security team. Quite often volunteers, ex-military, ex-law enforcement, or anyone willing to help are a part of a church security team. Having organized groups, knowing the building, and staying connected are some of the many important aspects of these teams.
Keeping church security teams connected in a simple and efficient way is important and that's where two-way radios can help. Having your own FCC License gives your church private frequencies so you don't have to worry about having someone on your radio channels. These private channels can give your team peace of mind that security conversations will stay within the team.
Most churches are often looking for a push-to-talk communication solution that is easy for all to use and cost effective. Radios like the EVX-S24 and VX-261 are both affordable and effective radios for these types of operations. The EVX-S24 has a display screen that can be programmed to name different channels. Security, Office, and Parking are a few common channels that churches will use in order to keep their team communication organized. It's important that the team has a general understanding of radio use, etiquette, and functionality.
Most church buildings and operations do not have a need for a repeater due to their size and radio use. Simple 1 or 2 wire headsets can help with discreet communication in the sanctuary or outside of the building. There are many interchangeable earpiece options that gives radio users the freedom to choose and wear what is comfortable for them. Whether the church is large or small, equipping your team with the right equipment can go a long way.
If you are in the Denver area and looking for walkie talkies for your church, feel free to contact us at: