Property Management and Two-way Radios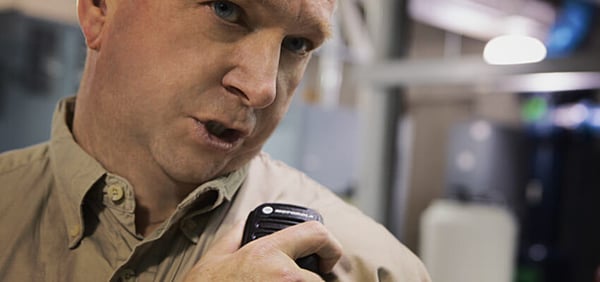 Two-way radios can be a great asset to your property management team. Walkie talkies can keep your workforce connected at your high-rise building, apartment complex, warehouse, and many other different building types. Quite often property managers will use two-way radios for security, maintenance, operations, and other activities. Motorola two-way radios can help keep your team connected and your property more secure. Keeping your employees connected can help increase respond time to threats or incidents on your property.
Motorola Solutions has great options if you are looking for a push-to-talk solution, or if you were thinking of using advanced features such as texting or man-down. Quite commonly, the Motorola EVX-S24 is a popular radio among property management operations due to its size. When using the EVX-S24 at larger properties, a repeater may be needed to extend your coverage. If you are looking to communicate without a repeater, the Motorola EVX-261 can be a cost effective digital option that can give you a greater amount of coverage.
Some operations like to use advanced features like texting to communicate, or an emergency all call. The XPR7550e radio can be a great solution if you are looking for a rugged radio to give you advanced features with a display screen.
To learn more about property management solutions, please visit: https://www.radioresource.com/contact-us.htm