Important Update for Vertex Standard & Motorola Radio Users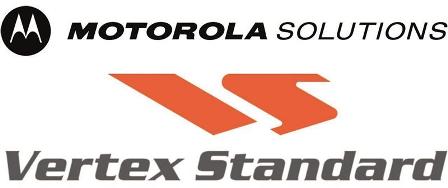 Starting this month, Vertex Standard and Motorola Solutions will join forces and unite under one brand, Motorola Solutions. With this merging comes some changes to the Vertex Standard Product Portfolio.
The following Vertex Standard model radios will be rebranded as Motorola Solutions commercial radios:
- VX-260 Series
- VX-450 Series
- VX-2100 and VX-2200 mobiles
- EVX-261 and EVX-S24
Along with the rebrand are some product cancellations. The following products will be cancelled and no longer offered.
- EVX-531/534/539
- VX-4500/4600, EVX-5300/5400
- VX-4500/4600,EVX-5300/5400,VX-5500 UHF/VHF
- EVX-Link
If you have any questions regarding this change, feel free to reach out to us at: