IP Site Connect-Connecting Your Team Without Constraints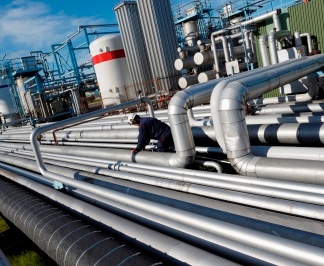 Imagine using two-way radios to talk to one of your job sites in another city, or another building across the world. MOTOTRBO IP Site Connect allows you to extend the reach of your two-way radio system and connect up to 15 different sites, with up to 200 users per site, regardless of where they are located.
IP Site Connect allows you to connect multiple repeaters over an IP network to extend your coverage. IP site connect can be perfect for school districts that have buses dispersed around the city, or manufacturers looking to communicate between different facilities that are miles apart. For example, if your manufacturing plant is located in Denver, you can communicate real time with your engineers and distribution warehouses in other countries! If one of your locations is running in VHF and the other in UHF, IP Site Connect is able to connect these two different sites so they can talk to each other.
The IP network gives you areawide coverage and can link geographically dispersed locations. Features like GPS, text messaging, and work order tickets can make your team more efficient and keep you better connected. No matter how dispersed your different facilities and sites are, you can stay connected. IP Site Connect enhances coverage throughout your property. Drop-out spots are greatly decreased, regardless if you are in a metal structure or a concrete building. This system from MOTOTRBO system allows your operations to run smoothly regardless of location.
IP site connect is currently helping many different industries communicate efficiently and stay connected regardless of location.
See how IP Site Connect can enhance you and your team:
https://www.radioresource.com/motorola/mototrbo/ip-site-connect.htm
To get more information or request a quote, click here