Benefits of Choosing Motorola Solutions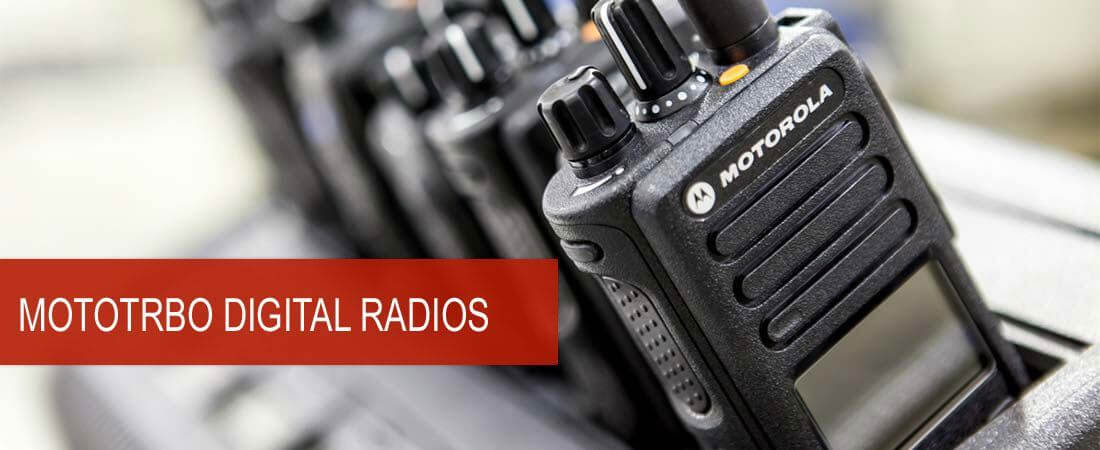 Motorola Solutions is known for its relentless innovation, legendary quality, and its complete set of solutions. Not only is Motorola known for its rugged two-way radios, but they also provide software, applications, accessories, and services to help your team stay connected. Services like Wave allows work teams to connect using their smartphones or connect their smartphones to their two-way radios.
With Motorola Solutions users get constant innovation, new technologies, and solutions to whatever communication need may arise. Education, retail, manufacturing, public safety and many other industries have benefited from choosing Motorola Solutions as their two-way communication provider.
Motorola provides high quality two-way radios that can help fit the needs of all different types of operations. MOTOTRBO radios from Motorola allows users to use advanced features and software applications with their radios. A radio like the XPR7550e offers advanced features such as text messaging, work ticketing, and or private calling. For entry level users, radios from the VX and EVX family could be a good option. The EVX-S24 radio is a good option for users looking for a small radio that can withstand water.
No matter what communication need arises, Motorola can keep you connected in the workplace or on the go.
For more information on Motorola Solutions two-way communication products, visit us at: https://www.radioresource.com/