The Advantages of Using MOTORBO Radios, Applications, and Trunking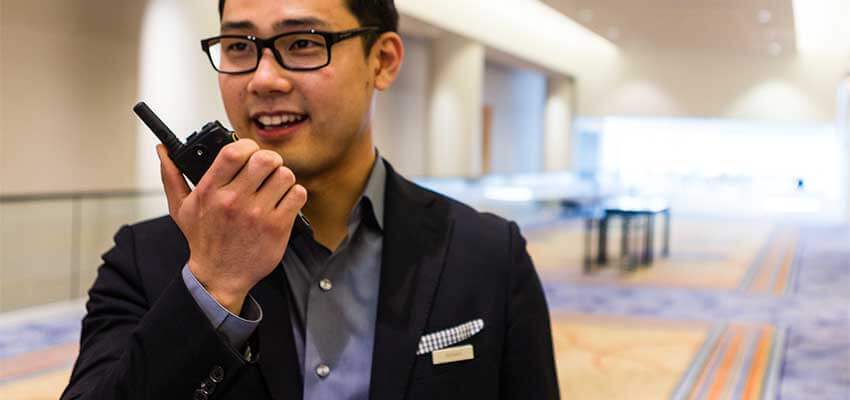 The MOTOTRBO platform of two-way radios offers solutions for all types of businesses. Whether you are looking for a push-to-talk solution or are needing feature-rich voice and data, Motorola MOTOTRBO radios can enhance team safety, productivity, and efficiency.
Having a reliable infrastructure is an important piece to many different operations looking for enhanced coverage with clear, reliable, and secure communication. MOTOTRBO offers many different data applications such as messaging solutions, alarm & telemetry, workforce management, and integrated command and control. Track your employees via GPS tracking and dispatch your closest team member to an incident that needs to be taken care of. Get instant updates of situations in your building, respond to email, and do much more.
With MOTOTRBO, you can communicate radio-to-radio or add a repeater to expand your coverage. If your company has multiple facilities that are geographically dispersed, IP Site Connect can help you connect your facilities from across the country, to across the globe. Another option is to expand your coverage and capacity utilizing the different types of trunking: Capacity Plus, Capacity Max, and Connect Plus. Utilizing these types of trunking can help expand your team communications and keep your team better connected on a larger scale. Trunking also helps expand voice and data capabilities.
Keeping your team connected helps reduce down time and maximizes your teams efficiency. To learn more about MOTOTRBO, applications, and trunking, reach out to us at: https://www.radioresource.com/contact-us.htm